Trash - Next Sat March 24 - DJ MOJO Presents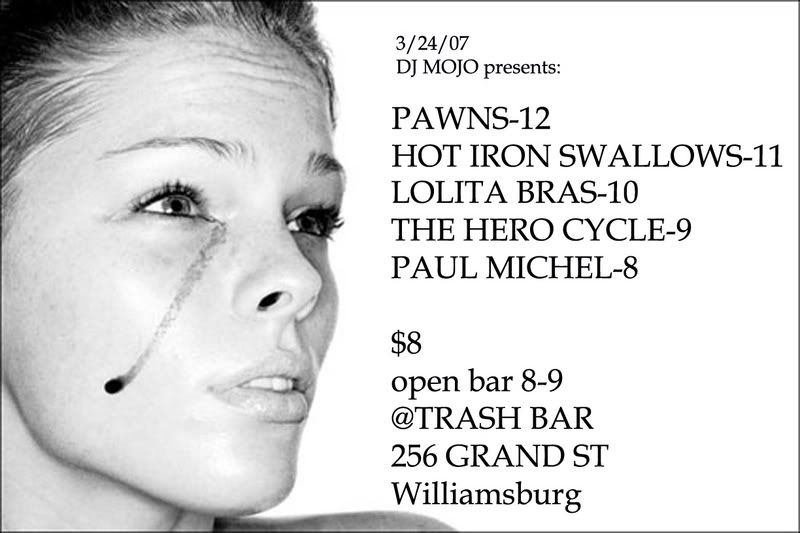 Just
yesterday
I noted how
Lolita Bras
seem to be getting by without Hugh, well apparently they are getting by as a three piece:
It would appear the currents of life have swept another guitarist from the Lolita Bras crew. Christian Doscher is now off to pursue other musical callings on the west coast, and those of us remaining have decided that, for the next round of shows at least, we'll perform as a three piece. This configuration will debut next weekend at Trash Bar, where we'll share the stage with several of our friends. Here are the details:

Saturday March 24
@Trash Bar - 256 Grand at Roebling
$8 • OPEN BAR 8-9

Midnight - Pawns
11pm - Hot Iron Swallows
10pm - Lolita Bras
9pm - The Hero Cycle (VT)
8 pm - Paul Michel (DC)

Join us as we venture into the Lolita Triangle.

Love,
LB
Two flyers for one show? Why not?!?!?!