Another CMJ '07 Post
Two more bands that you don't want to miss during CMJ:
The Shackeltons
are also playing at one of the showcases I mentioned yesterday. Planetary @ Pianos (with Benzos) on Fri. And then on Sat they will be at Cake Shop @ 9.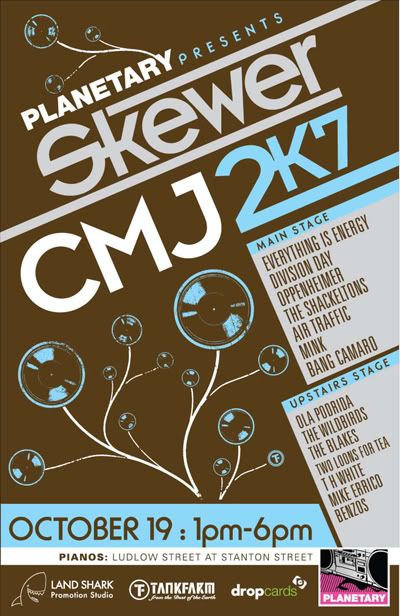 Alamo Race Track
are at Ace of Clubs tomorrow @ 8.