Checking In With The Antifreeze Bands
The Lisps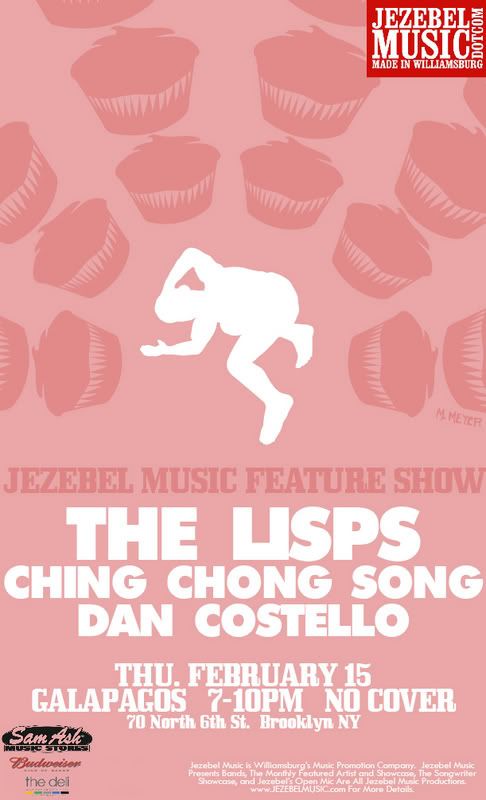 In addition to the FREE show above, The Lisps will also be at
Fontana's
w/ Bell, La Laque on Thurs March 1. Word on the street is that the band may also be opening for a certain awesome band at a certain awesome venue in Brooklyn on a certain Sunday in February. Hmmmmmm
Life In Bed
Life In Bed will be back in NYC on Fri March 2 for a show at
R&R
with another one of my favorites,
Up The Empire
. It's a safe bet that I will be in attendance.
Here's another pic of the guys from Antifreeze:
Beat Radio
This one should be extra cool.
Wes
has asked Beat Radio to participate in one of his special acoutic
Cross Pollination
shows at
Pianos
this Tues, Jan 23. Speaking of Wes:
And oh yeah, here's Beat Radio's Antifreeze set list:
Mistakes
Attention Rude Boys - Mistakes have TWO NYC shows coming up. One is at
Cake Shop
on Sat Feb 24 w/ Call Me Lightning, Chariots, and Titus Andronicus. The other is at
Galapagos
on Fri March 9.
Previously:
Checking In With The KNOCKOUT! Bands
Antifreeze - Tomorrow